The interface of Zoner Photo Studio is made up of five main modules: Manager, Develop, Editor, Print and Video. To switch among them, use the buttons at the top right of the program. The left side of each module contains the Navigator, the middle is a display area, and the right side contains the Side Panel, with tools for work in the current module.
Currently-open tabs are listed at the top left. Switching modules does not open a new tab. To open a new tab, either click the "plus" button next to the tabs and choose a module, or instead click a module's button while holding down [Ctrl].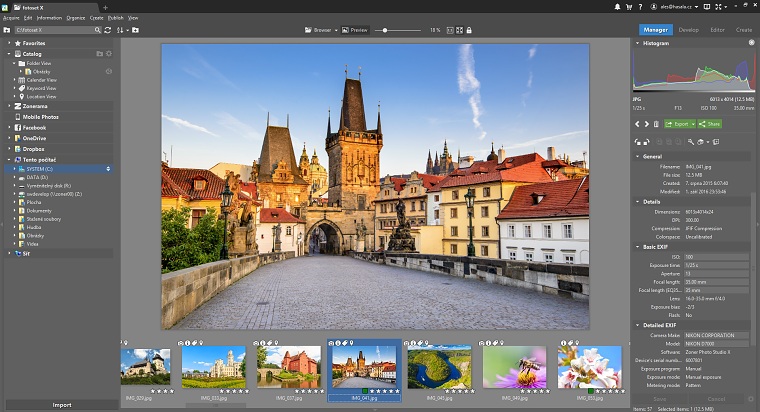 Click the Menu button to display the main menu for the current module. To make the main menu always visible, use View | Menu.
Use the icons and other buttons at the top right of the window to access Notifications, Help, your Zoner Account, settings for a Second Monitor, and Fullscreen.
More information: